Birchland is one of North America's leading producers of hardwood plywood and veneer. BPV offers customizable high-end wood panel product manufacture using state-of-the-art machinery and the highest quality control standards available in all stages of the product line. Our unique production method allows us to produce enough to handle high volume jobs, but enough control to handle specialty projects where precision is key. All Birchland panels consist of a core as well as a face and back veneer.
Medium-Density Fibreboard (MDF) a composite panel product in that it is created from small wood particles, pressed together with wax and a binding agent through high temperature and pressure to form sheets. MDF is heavier than other forms of composite panels. This increased strength and precision makes MDF the preferred choice in high end and heavy duty applications.
Particle Board, also known as chipboard, is an engineered wood product. It is manufactured from wood particles such as wood chips, shavings, or even saw dust. A synthetic resin or other suitable bonding agent is combined with the particles to create the product. Particle board is more uniform and dense than typical wood or plywood. This allows for a tight tolerance ideal for applications that require precision.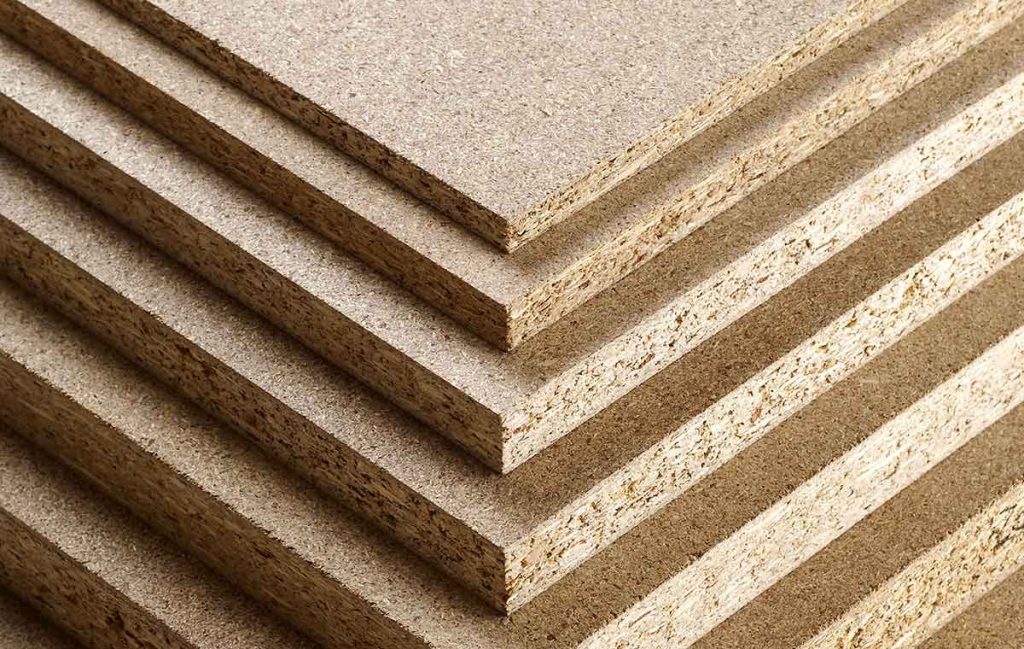 Made with alternating veneer inner ply. In North America, the innerply species are usually softwood (Fir or Pine) on the west coast and poplar or aspen on the east coast. Veneer core panels are relatively light in comparison with composite panels typically weighing about 70 lbs. per 3/4″ panel. Veneer core offers great strength and stability with better spanning properties than either PBC or MDF. Veneer core does have a wider variance in thickness in comparison with highly engineered PBC or MDF.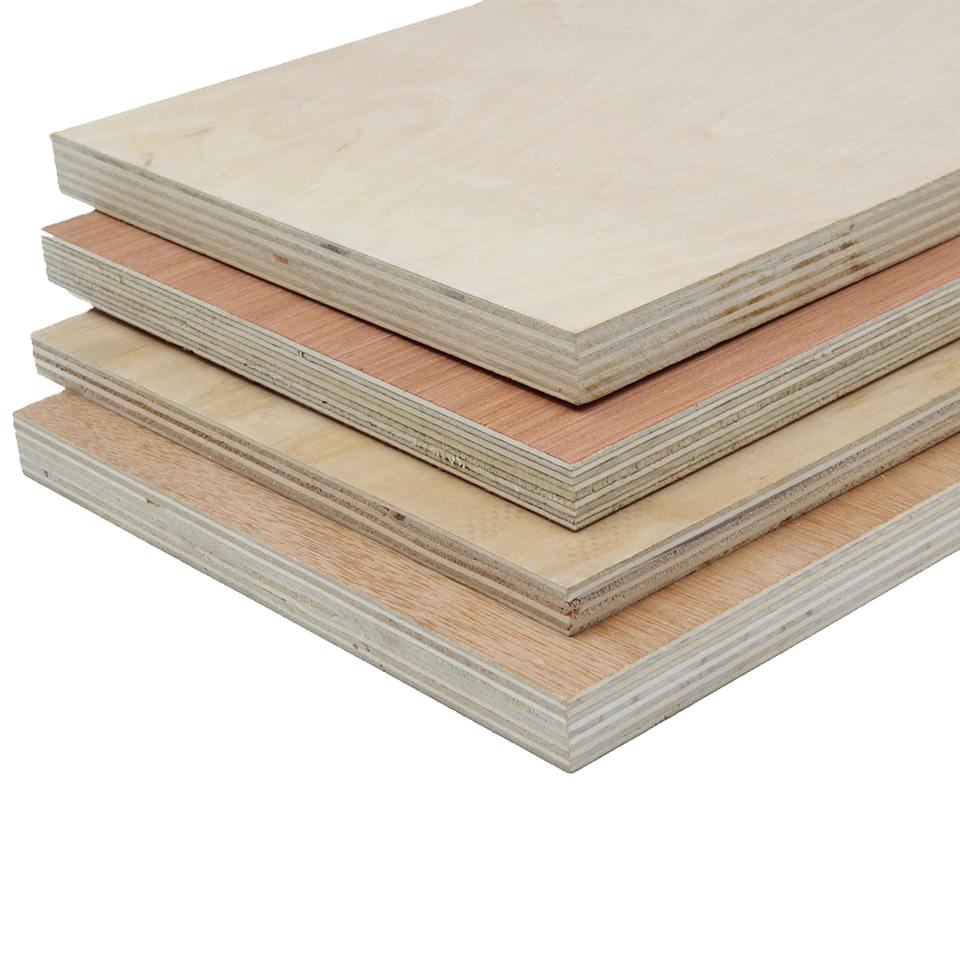 Combination core, as the name suggests, is a combination of different substrates. Typically this is a veneer core center with thin MDF layers on the outer ply. The advantage of this core is the light weight and screw-holding capability of a veneer core paired with the consistent finish of an MDF panel.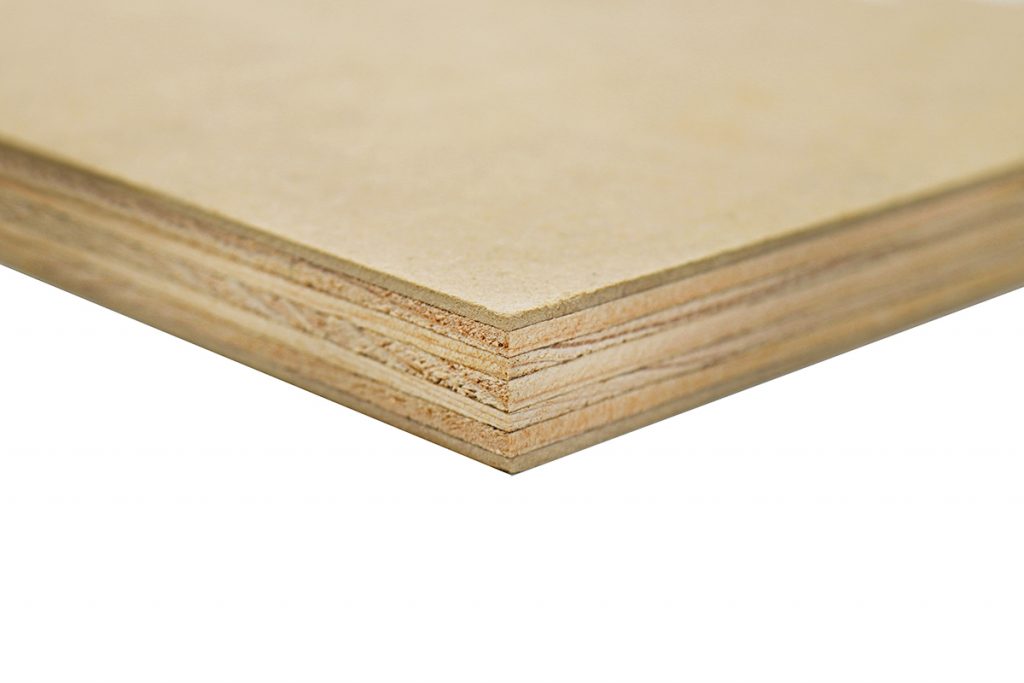 Birchland has a dedicated veneer manufacturing facility located 5 minutes from our plywood plant.
By manufacturing our veneers in-house, this allows us to maintain our high-quality standards as well as produce to meet our customers unique needs.
Birchland carries over 100 species of veneers and have access to countless more to provide our customers with endless options for special projects. 
Birchland sources veneer from all over the globe to provide customers with the highest quality of panels.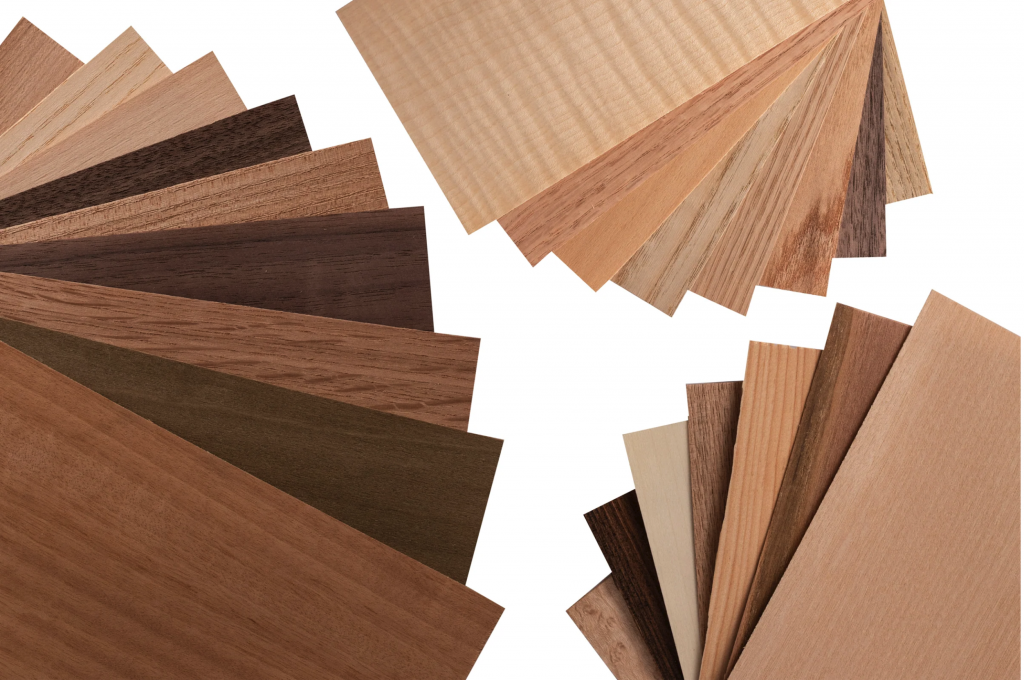 Birchland stocks many different cuts of veneer to provide any look our customers may need.
Custom splicing allows us to manufacture our veneers to the preference of our customers.
– Diamond
– Reverse diamond
– Sunburst
– Inlays
– Chevron/Herringbone
– Sketch/Blueprint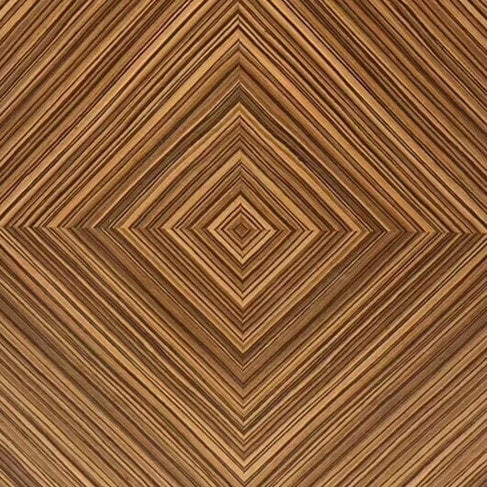 Quality is of the utmost importance at Birchland. Because of this, our veneers are quality checked and graded 6 times throughout our process.
Our custom splicing allows for us to grade on custom specifications to meet our customers unique needs.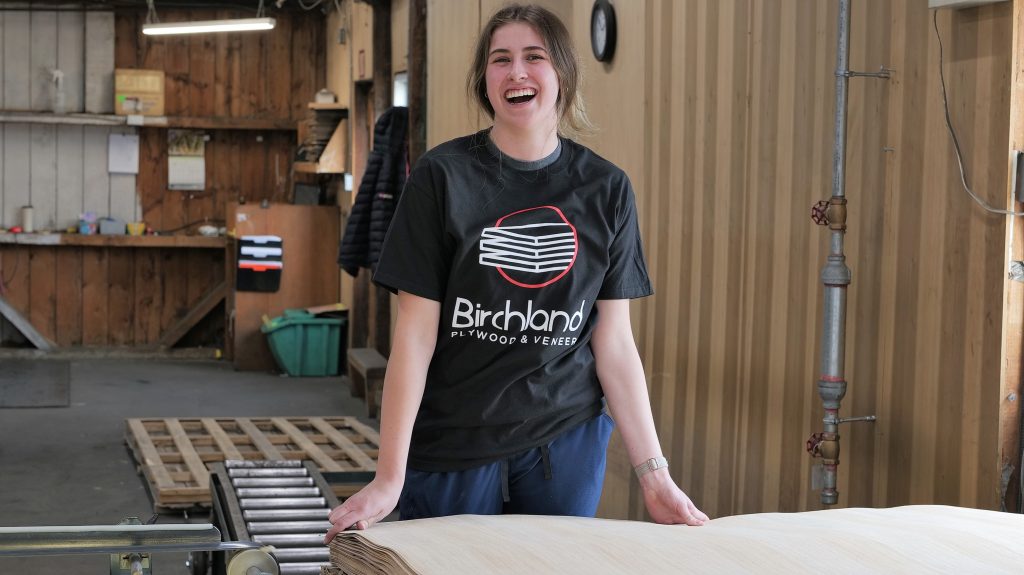 The Power Behind Our Premium Plywood and Veneer Products
– Birchland can produce panels in various sizes from 33 inches to 5 feet in width and 6 to 12 feet In length
– Birchland can produce panel thicknesses ranging from 1/8" to 1-1/2"
– Birchland can produce and sand both regular and cross grain panels and veneers
Give structure to veneers allowing them to be bent and used in many applications.
– 10-30 Mil Paperback
– Whole piece veneer backer
– Poly backing
– Phenolic backing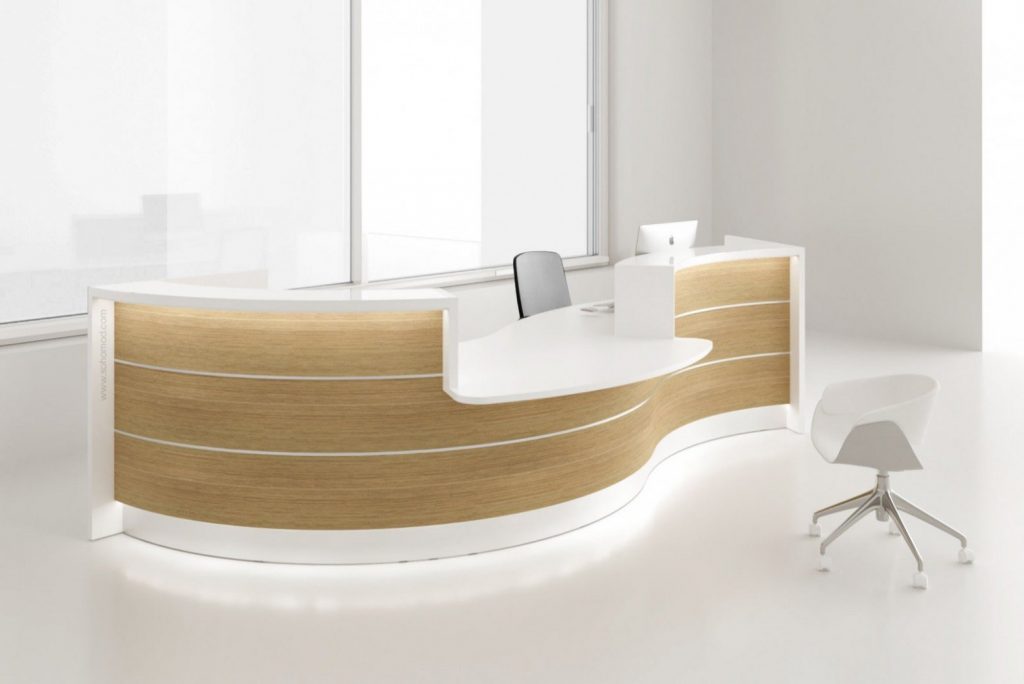 – Birchland has in-house TFL lamination capabilities and can offer several colours and the latest patterns on one and two sided panels.
– HPL lamination is available on any core.
-Birchland has the capability to wire brush finish our panels to create a textured look
Architectural/Blueprint Work
-Our staff is very experienced in working on architectural projects with designers to provide our customers with the exact look needed for high end projects.